Just thought I'd share a few pictures of the bus stop that got knitting bombed a few blocks from my house.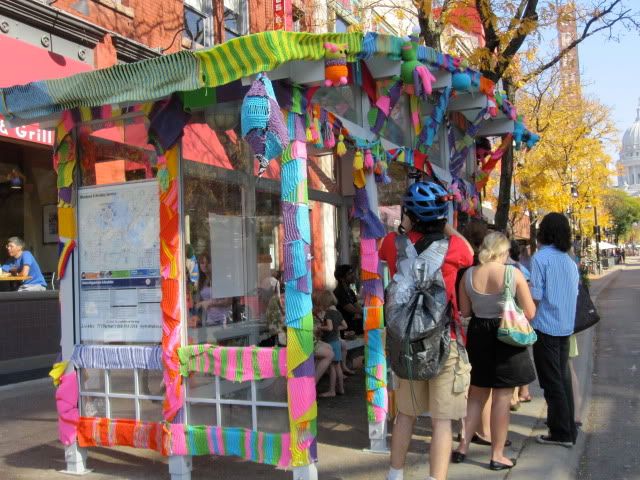 The detail on this thing was amazing. Tassels!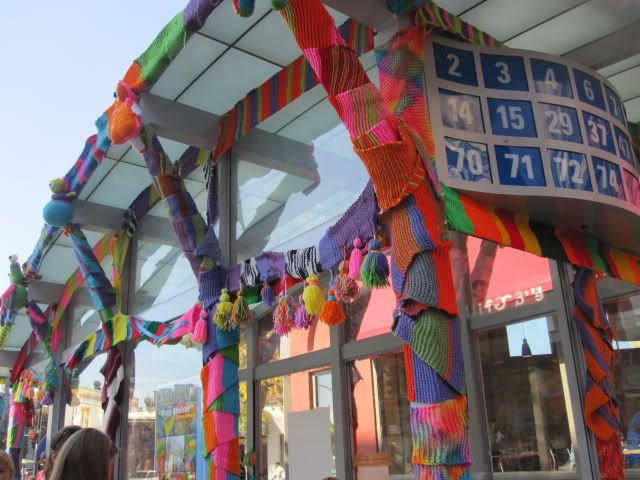 I loved these little dudes.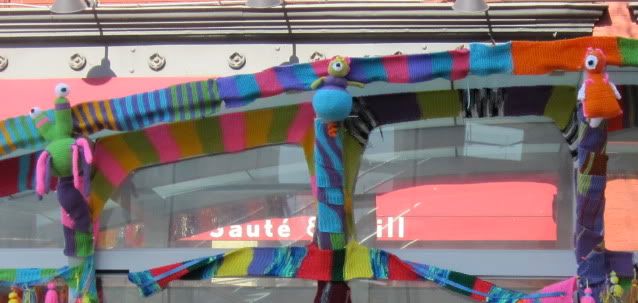 Another view: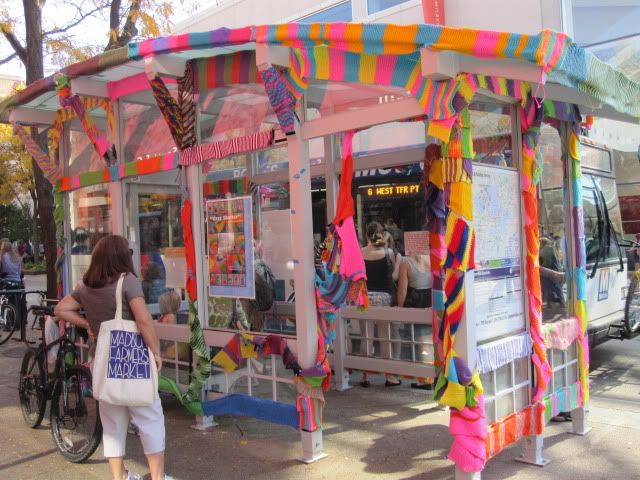 The bomb had started to fall apart by the time I got to it. Such an awesome mess. Oh, and in this picture you can kinda see that the knitters got to the inside of the bus stop as well. Covered the seats and everything.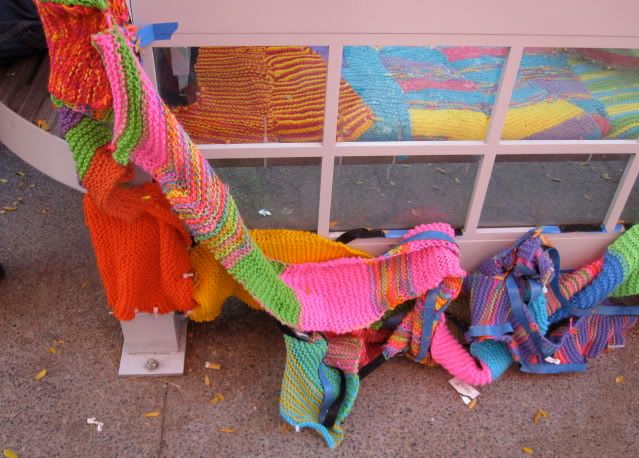 If you sleep next to any of those pods up there, you wake up a knitter.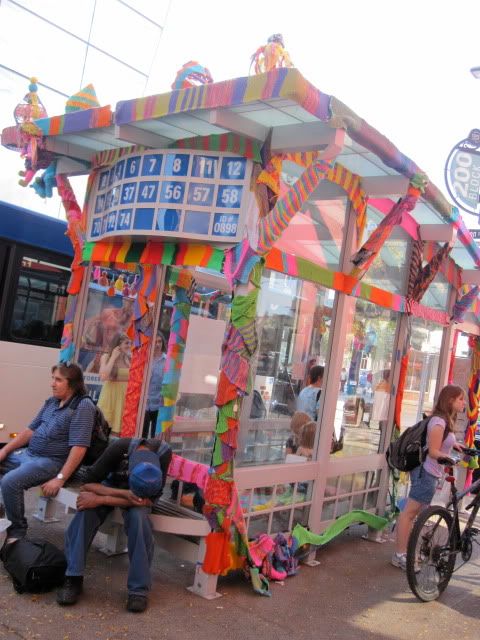 (Cross posted to
glamourbombs and my journal)